How to build a frictionless and compliant B2B onboarding flow ?
Building the perfect B2B onboarding flow is an art where one has to find the right balance between end-user satisfaction and minimum regulatory requirements. Read below our tips on how to address this challenge best.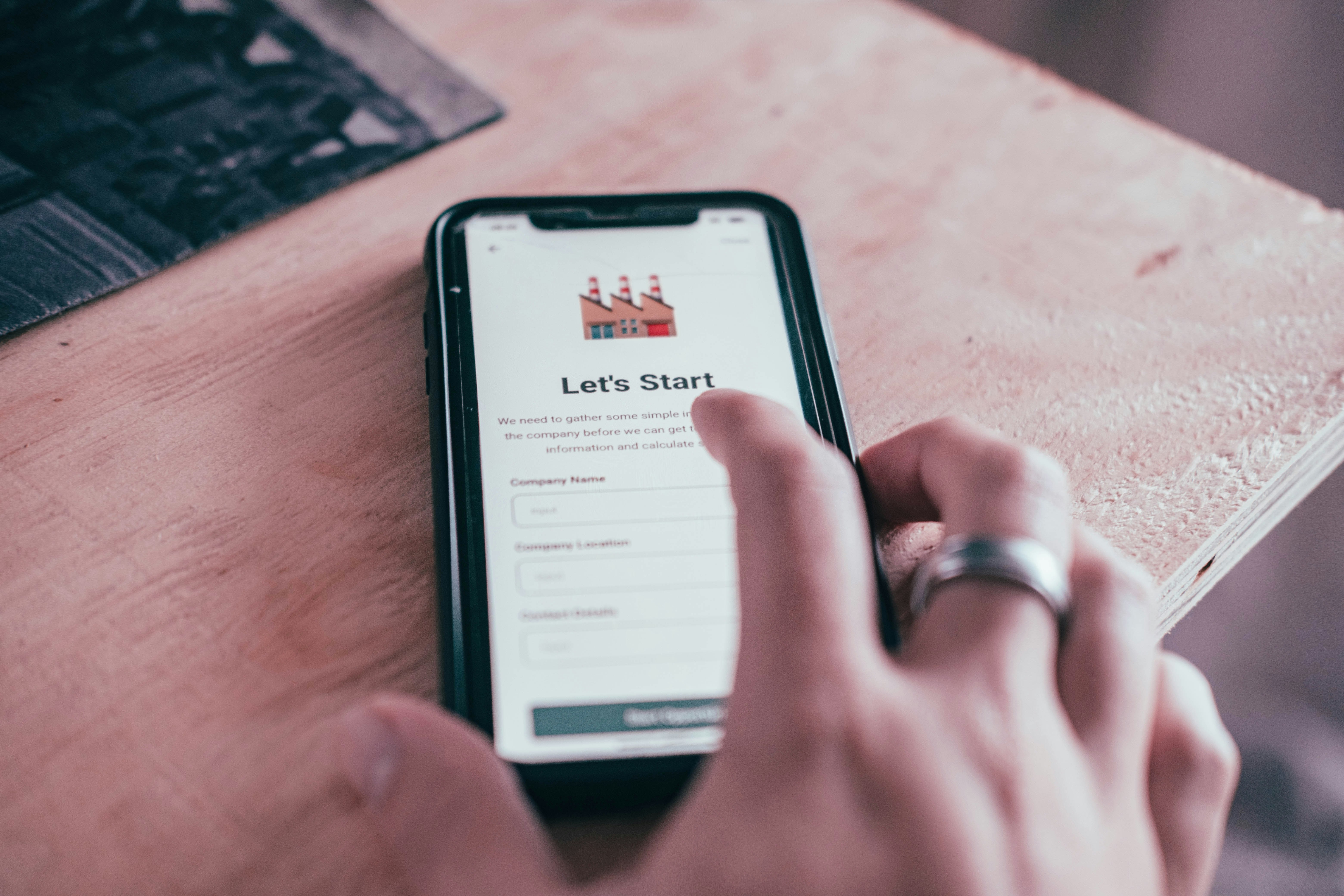 Introduction
A B2B onboarding flow helps new business customers adopt your product or service while collecting all the information you need to fight fraud and fulfill your regulatory obligations. It is an essential part of the customer journey and can significantly impact the success of your business.
An excellent B2B onboarding flow should make it easy for customers to sign up and start. To do so, you need to streamline the registration and onboarding process as much as possible while still collecting enough information to verify the identity of your new users and protect yourself against fraudulent activity. It can become a challenge because making an informed and compliant decision about whether or not to do business with a prospective customer requires collecting lots of information which translates into a cumbersome onboarding process.

Use third-party services
There are a few key ways to make this process as smooth and painless as possible for users. First, only collect from the user information you need to collect and use verified third-party services whenever possible to reduce the burden on users.
Yet, figuring out which information to collect from the user is much work. Realistically, by collecting the legal name, contact information, name of the primary decision-maker, documentation of legal status, and financial information, you can accurately verify the business's identity. Some of this information (like the business's articles of incorporation, the business license, or the tax identification number) can now be found through third-party services, so you could theoretically not collect it in your onboarding process.
Still, an excellent way to fight against simple fraud is cross-checking. Cross-checking is the process of asking the user for some information and then comparing this information against a reliable source of information. 
For example, have you ever called your banker because you forgot your PIN? Did you have to answer all these essential questions? Your banker was cross-checking your answers with data in his internal system. 
Suppose you systematically use third-party services to collect information when available and only ask your prospective customer for the tiniest information. In that case, you are exposing yourself to fraud (and to the regulator).
Defining the information you need to collect depends on how much risk you are willing to take, which depends on your customer's profile and the product or service you are selling.

Build a UX around suggestions
It is better to use the whole palette of web tools regarding forms and drop boxes; for example, one can use search bars to help a prospect search for her company. The search bar should use autocomplete to create a state-of-the-art user experience. With autocomplete, a prospect does not need to type the full name of her company to find it. Once the user sees a company in the search bar, you should autofill as many fields as possible using third-party data.
But why still collect users' information from these fields if you can find the data from a third-party service?
First, a prospect might not find her company with the search bar because the data you use for this search needs to be updated or because this prospect very recently incorporated her company. In our experience, that is ~30% of onboardings. In that case, allowing the user to complete all the fields herself would be best.
Second, the data you use to autofill fields like the address might need to be updated because, for example, the company has moved (on that note, we recommend using data from official company registers). Give your user a chance to send you the most recent data.
Use search bars, autocomplete, and autofill to suggest but do not constrain the user.

Break the process into approachable steps
Know-Your-Business information is complex. Breaking the flow into steps helps to reduce cognitive overload and improve the user experience is critical. By dividing the process into smaller, more manageable steps, it becomes easier for users to understand what is being asked of them. Minimizing task perception is a crucial concept here.
Separating fields in different steps eases the user's perception of how hard it is to complete. It would help if you also used progress steppers to give people feedback about their level of completion through your onboarding and to keep them on track.
Breaking the process into steps allows users to focus on one task at a time rather than trying to process a large amount of information simultaneously. Users are less frustrated and more likely to complete the onboarding process.

Make the information request country specific
If you operate in different geographies, the format of the Know-Your-Business information you request will depend on your prospect's country of incorporation. Adding a step in your web onboarding flow that allows users to select their country makes it possible to show a country-specific flow and present an appropriate route containing relevant information requests for that user's specific location.
Conclusion
It is essential to remember that asking users to provide Know-Your-Business information can be intimidating, so it is vital to be clear and concise and to provide any necessary guidance or assistance to help users understand what is being asked of them.
Successful products that have built frictionless and compliant B2B onboarding processes include Ramp, an expense-management platform, and Qonto, an SMB-focused online bank. Both companies made the onboarding process as seamless as possible, contributing to their success by building user trust and helping prevent fraudulent activity on their platforms.
Building a pleasant B2B onboarding process is a strenuous balance exercise to ensure enough information is collected for verifying a business and its individuals while minimizing friction for the end-user. However, by using third-party services, suggesting information to the user (but not too much, to keep using cross-check for fraud-fighting), and breaking the process into country-specific steps, businesses can successfully implement a B2B onboarding flow and build user trust.
Our default onboarding flow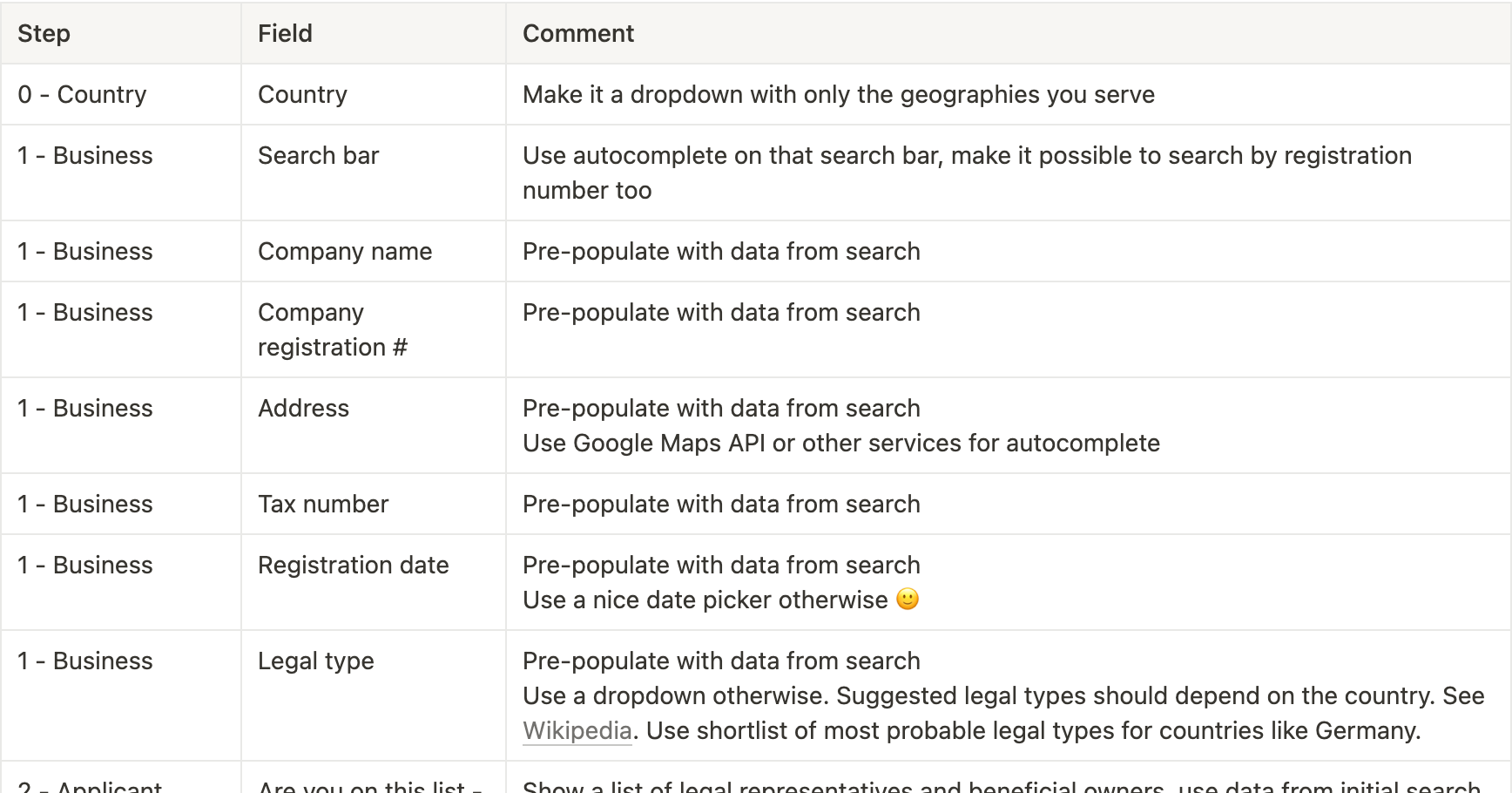 Creating B2B onboarding flows can be a daunting experience. To help you we have shared with you our default onboarding process. If you have any questions about it or want to see a demo of our white label flow within the Ondorse platform, contact us here.